Main content starts here, tab to start navigating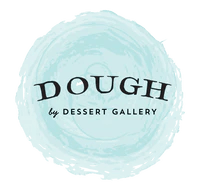 Tips for Making the Perfect Cookie
Even if you have never tried making your own cookies before and you are a first-timer, don't worry! With our awesome cookie dough as your starting point, success is guaranteed. A few pro tips, though, are always useful:
#1: Read the Baking Instructions
The cookie dough makes all the difference, but you must do the rest! Baking a cookie requires accuracy and precision as well as creativity and love. So focus on making your cookies, and don't get distracted!
#2: Have Your Tools Nearby
Each box comes with a sheet of parchment paper; you just need to make sure you have a cookie sheet and an oven nearby.
#3: Preheat the oven
#4: Bake to Perfection
Dough by Dessert Gallery comes perfectly portioned. All you need to do is line them up on your parchment-lined cookie sheet leaving plenty of room on the baking sheet for your cookies to expand as they bake. When the timer goes off, remove them from the oven immediately, then place them on the wire rack using a spatula so that they can cool.
Cookie Dough: Order Online for Pick Up, Delivery or Nationwide Shipping!
If you are looking for the best cookie dough in Houston, look no further. Dough by Dessert Gallery has you covered whether you want to pick it up at the cafe, have it delivered or shipped. Your friends will be so impressed when they arrive and find a fresh baked tray of cookies waiting for them.
Dough by Dessert Gallery is available in the following flavors - Chocolate Chunk, White Chocolate Macadamia Nut, Red Velvet and Brookies.